Battelle Early Academic Survey

The Battelle® Early Academic Survey (BEAS)
Assess Emerging Literacy and
Mathematics Skills Before Age 4
Restriction Level: Low Testing Time: 5 to 10 minutes per subtest
The Battelle® Developmental Inventory, Third Edition™ is proud to present the Battelle Early
Academic Survey (BEAS), a new academic solution for those wanting to assess literacy
and mathematics skills for children ages 3 years 6 months to 7 years 11 months. The BEAS contains
items targeting early foundational skills in Literacy and Mathematics.
What truly sets the BEAS apart? There's no need to wait until age 5 as required by most other early childhood academic assessments.
Need remote administration guidance? Click here!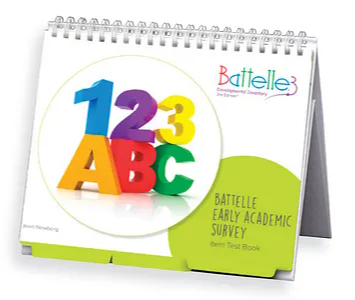 Early Foundational Skills are
Critical to Kindergarten Readiness
The five literacy sub-domains and the four mathematics sub-domains in BEAS are all key indicators of how the child will do when he or she first enters school. Because the BEAS can be administered to children through 7 years, 11 months, it will also help to monitor these skills as the child continues their path towards early academic success.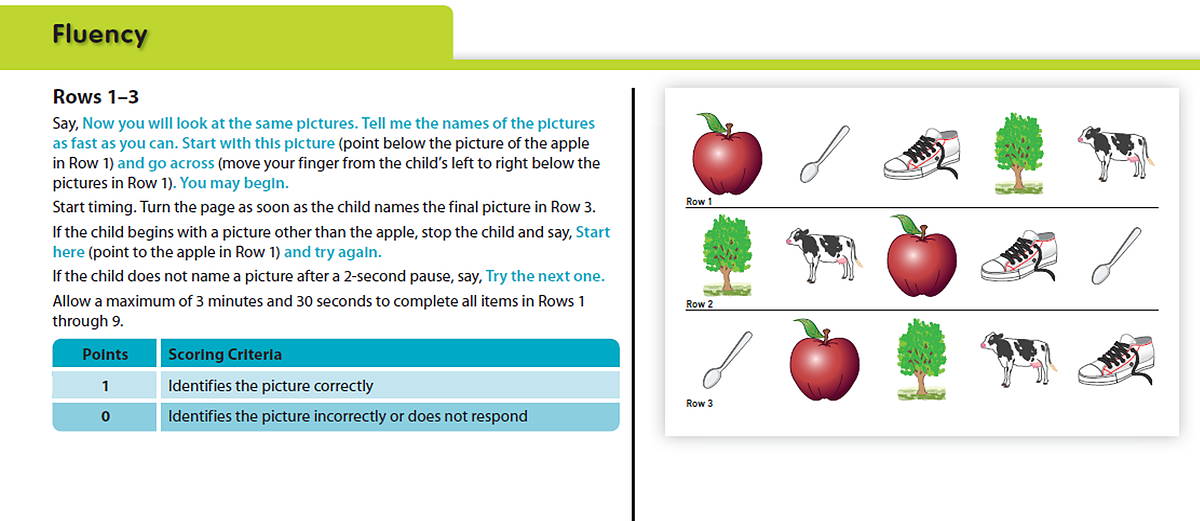 The BEAS probe begins with basic print concept skills such as: "Is the child reading right to left?", and "Does the examinee read at an appropriate pace?". These are all examples of skills a child needs to understand and master before they can move onto becoming a fluent reader.
Listening Comprehension
Fluency
Phonological Awareness

Rhyming
Syllables
Onset rime
Phenome Identification
Phenome Blending and Segmenting
Phenome Manipulation
Print Concepts
Phonics and Word Recognition

Letter Identification
Letter Sound Correspondence
Early Decoding
Sight Words
Nonsense Words
Long Vowel Patterns
Inflectional Endings

Do early learners need Geometry skills? Absolutely! The foundational skills of shapes, and recognition of these shapes, must be mastered first, and at an early age. The BEAS provides this starting as early as 3 years, 6 months.
Numbers Counting and Sets
Geometry
Measurement and Data
Operations and Algebraic Thinking
Administration and Scoring

Examiners will be delighted at how quick and easy the BEAS is to administer. An easy to read BEAS Table of Scores Report will not only include multiple scores such as Standard Scores and Percentile Ranks, but also a visual chart which quickly lets the examiner determine if the child is in need of immediate support, should be monitored, or is on track.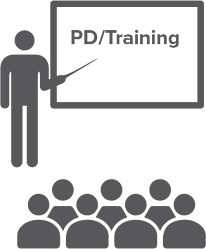 Flexible Training Options
The all-new Riverside Clinical Academy offers a scalable, modular approach to training, including:
Access to pre-requisite recorded training materials
Live sessions scheduled throughout the week
Catch-up sessions for new staff or returning staff in new roles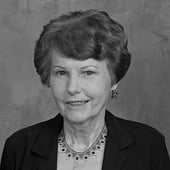 Jean Newborg
Connect With Your Local
Assessment Consultant
Submit the form below, and we'll be in touch!