easyCBM

Group-Administered
easyCBM®
A proven benchmark and progress monitoring assessment and learning management system for district-wide implementation of a research-based Response to Intervention (RTI) model.
easyCBM has new norms for 2020! These up-to-date comparisons of student performance offer strong support for your program.
Response to Intervention for Grades K–8

Benchmark and progress monitoring assessment
Progress Monitoring Made Easy
easyCBM® is an enhanced district-assessment system designed by researchers at the University of Oregon as an integral part of a Response to Intervention (RTI) model. Distributed exclusively by Riverside Insights™, easyCBM facilitates instruction and intervention at every RTI tier through a district-level assessment system. This assessment and reporting suite includes a combination of benchmarking, progress monitoring, and comprehensive reporting. Available for grades K–8, the Reading and Mathematics curriculum-based measures examine a full year of academic growth, giving you insights to make informed intervention and instructional decisions. With easyCBM, you can ensure that progress monitoring is made easy at the classroom, school, or district level.



easyCBM Delivers the Tools to
Inform Instruction and Intervention


Developed for RTI – Developed with federal guidance in an RTI framework, easyCBM enables you to screen, monitor progress, and plan interventions with confidence.
Computer administration options – Student performance and progress are managed in real time through the computer-based measurement and evaluation system. Spend less time entering data and give your students instant feedback for almost all assessments.
Item-level data – easyCBM's item-level reporting ensures that you can pinpoint instructional areas of concern and intervention for each student or group.
Ease of use – The flexibility of easyCBM's intuitive operating system and built-in professional development allows users to become familiar with the benchmarks and progress monitoring system to ensure valid data-driven decisions.
Lexile® measures – easyCBM Reading Comprehension Assessment provides a Lexile score that is intended to help teachers and parents select instructional resources appropriate for students' reading levels.
Active research and development – Riverside's ongoing partnership with the University of Oregon ensures an active program of research and development toward improvements in this formative assessment system.
IRT process – Confidently track student progress and make data-driven decisions rooted in sound educational research. Item Response Theory (IRT) ensures comparability of alternate forms of the assessment, so any variation in performance can be attributed to the student, not measurement error.
Aligned to standards – easyCBM measures are aligned to your state standards, the National Council of Teachers of Mathematics (NCTM®) focal points, and the Common Core standards.
"The ease and simplicity of using easyCBM to get rich data not only helps support instruction in all tiers of support, but also provides quick results for teachers to determine deficits to attack early with appropriate invention. Using easyCBM has also helped administrators, teachers, and staff understand the progression of learning and this has helped our district in making the right decision for students, especially in RTI."

Dr. Wendy G. Crotwell, Elementary District RTI Specialist,
Richland School District Two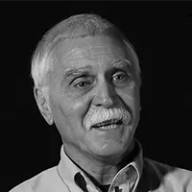 Dr. Tindal is the department head for Educational Methodology, Policy, and Leadership and a Castle-McIntosh-Knight Professor of Education at the University of Oregon. He also is the director of Behavioral Research and Teaching (BRT), a research center housing federal and state grants and contracts. His research focuses on the integration of students with disabilities into general education classrooms using curriculum-based measurement to develop optimal instructional programs. As the director of BRT, Dr. Tindal also manages the development of easyCBM, a computer-based benchmark and progress-monitoring tool for Response to Intervention (RTI).
Dr. Alonzo earned her doctorate in Educational Leadership with a specialization in learning assessment/systems performance at the University of Oregon in 2007. A National Board-certified teacher, she has managed a variety of federally funded grants related to instrument development, educator use of data to guide instructional decision making, and response to intervention. Dr. Alonzo is a research associate professor and the co-director of Behavioral Research and Teaching (BRT) at the University of Oregon where she manages projects with multi-million dollar annual budgets. She has presented research papers on assessment at national conferences annually since 2004.
LEXILE®, LEXILE FRAMEWORK®, LEXILE ANALYZER®, the LEXILE® logo, and POWERV® are trademarks of MetaMetrics, Inc., and are registered in the United States and abroad. The trademarks and names of other companies and products mentioned herein are the property of their respective owners. Copyright © 2019 MetaMetrics, Inc. All rights reserved.
The data utilization system within easyCBM produces rich reports that provide RTI data and fulfills a number of instructional functions:
Identify students at risk
Monitor effectiveness of interventions
Organize students into intervention groups
Progress monitor groups or individual students
Diagnostic display of error analysis
Target aim lines for improvement
Movement of students across instructional tiers
A few example reports are shown below. For a full array of available reports, request a district demonstration by contacting your local Riverside Insights Assessment Consultant.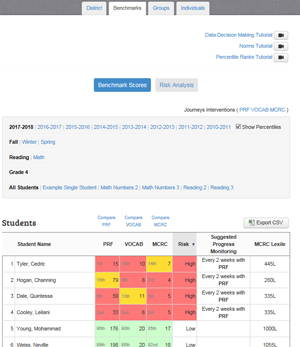 Benchmark Assessment Report
View risk-analysis reports to identify at-risk students and to drive intervention decisions.
Risk rating is clearly defined by color.

Percentile and raw scores are easily accessible.
Group Performance Report
Tracks performance for up to 10 students.

Informs teachers of the specific assessment objective for each item on the test and lists the items students found easiest to those they found most challenging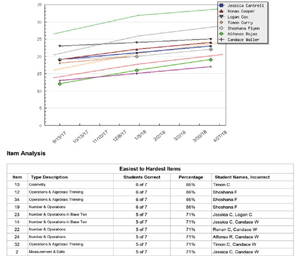 Group Summary Report
Provides information helpful for grouping students.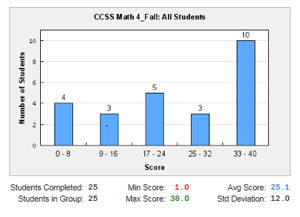 Individual Reports and Tools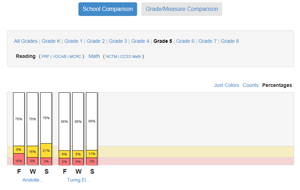 Passage Reading Fluency (PRF) Report
Shows progress across interventions and across time.

Online scoring for all PRF measures with an optional timer.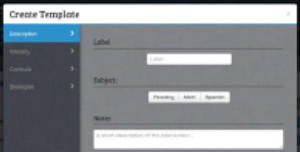 Updated Intervention Functionality
Create your own template!

New intervention templates allow users to easily provide very detailed information about interventions deployed, including a description, the intensity, and the curricula-and research-based strategies being used. Intervention can be applied to individual students or groups of students.
Our Professional Services and Product Management teams regularly offer complimentary webinars to help enhance your use of easyCBM. Click here to see our upcoming sessions and access recordings from earlier presentations.