Meet Our Senior Leadership Team
At Riverside Insights™, our senior leaders' experience and passion ensure that our solutions deliver on our
commitment to help our customers elevate potential.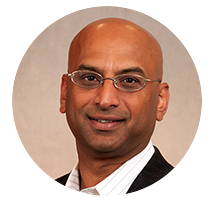 Rajib Roy
President and Chief Executive Officer, Riverside Insights


Rajib Roy is the President and CEO of Riverside Insights and a member of the company's Board of Directors. Rajib joined Riverside Insights on October 1, 2018, bringing with him nearly three decades of experience running businesses owned by private equity firms, venture capital firms, and public shareholders. Prior to heading up Riverside Insights, Rajib led corporate transformations in four different industries.
Currently Rajib is spearheading the carve out of Riverside Insights from Houghton Mifflin Harcourt and leading the company through its digital transformation. He is responsible for developing the strategy the company will follow to achieve its mission of "one billion lives enriched globally by 2030." As part of this process, Rajib plans to accelerate the value added to the company's current and future customers through innovative product investments as well as the acquisition of other companies that will mesh well with Riverside Insights.
Rajib starts each morning with a reminder of "memento mori" and focuses his personal time on learning new skills, building relationships, and helping those in need.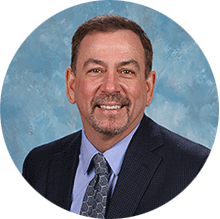 Jim Bowler
Chief Executive Officer, ESGI


Jim is the CEO at ESGI, a Riverside early education solution that provides progress monitoring and assessment tools. Jim has led educational technology companies for 20 years as CEO at Adaptive Curriculum and HMH's Classroom Connect in addition to key marketing roles at Harcourt and Pearson. Jim's passion for technology in the classroom developed during his career as an educator, principal and high school President in Mountain View, California.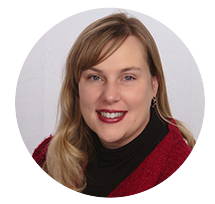 Tracey Barrett
Chief of Staff
Tracey Barrett is currently serving as the Chief of Staff for Riverside Insights. In this role, she manages the corporate calendar to track and plan for key initiatives in the annual cadence. She also oversees the International & Partnership team, Production Solutions Group and People Insights. From 2018 – 2020, Tracey led the Sales and Services teams as the company became Riverside Insights.
Tracey has served in the assessment industry for over 25 years and uses her experience to support setting the strategy for Riverside's future growth. She started with Houghton Mifflin working in the Riverside Publishing division. Over her tenure, she worked in Sales Support, Proposal Development, Marketing and Product Management. She played a leadership role in working with potential buyers as HMH divested the assessment portfolio in 2018. Tracey graduated with honors from The University of Iowa with a degree in English and a minor in Business.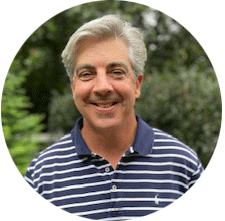 Hunt Jackson
Chief Financial Officer
Joining Riverside in January 2021 as the Chief Financial Officer, Hunt is responsible for the legal, accounting, finance, and facilities areas of the company. Prior to Riverside, he held several senior management positions at Equifax, CheckFree, and KPMG in Corporate Development and Finance organizations leading M&A and other Strategic Finance activities.
Hunt received his MBA from the J. Mack Robinson College of Business at Georgia State University after graduating with a Bachelor of Science degree in Civil Engineering from the Georgia Institute of Technology, where he was a member of the 1990 National Championship football team.
Raised in Savannah, Georgia, Hunt currently lives in Atlanta with his wife and two sons. He enjoys spending time with family, playing tennis and golf, volunteering, and pulling for his beloved "Yellow Jackets."
Deval Clearwater
Vice President, Partnerships and International Markets
Deval has over 25 years' experience in the field of education with a focused attention on educational assessments. During her tenure at Riverside and Houghton Mifflin Harcourt, she was responsible for numerous functional departments including product marketing, product management, strategic marketing, business strategy, and contract operations, to name a few. Most recently, she was the head of product management responsible for managing the product lifecycles of Riverside's entire portfolio of products. In Deval's current roles, she manages key strategic corporate partnerships and International Markets. In her role with the international markets, Deval works across a network of partners and is charged with expanding the reach of our products globally to help elevate potential.
Deval is an Eastern Illinois University alum and is currently serving as a Business Advisory Board member with the Lumpkin College of Business. In this role, she serves with business leaders in an advisory role to the Chair of the School of Business. During her free time, Deval enjoys spending time with her family, especially her children and assorted collection of pets that includes a dog, a cat, an African Gray parrot, and the family fish.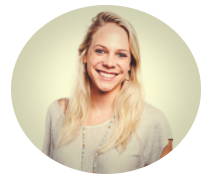 Kelly Hays
Vice President, Marketing
Kelly Hays joined Riverside with a passion to help fulfill its mission of unlocking the potential of people around the world at every stage of learning through the power of research-based insights. She currently serves as the VP of Marketing.
After starting her career as a management consultant for Bain & Company in New York City, Kelly found her passion for applying technology solutions to make an impact in education through her work as the Director of Strategic Programs at The Westminster Schools in Atlanta, GA. Kelly has served in a variety of finance, strategy, operations, and go-to-market leadership roles in growth-stage software and education-focused organizations.
Kelly attended the University of Virginia where she double majored Finance and Spanish. During her free time, she loves going to the park with her daughter, trying new recipes or restaurants with her husband, and watching (or playing) sports with friends.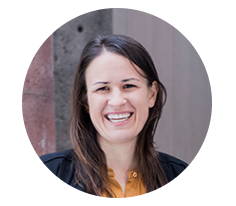 Celeste Miles
Head of Clinical Products
As Head of Clinical Products, Celeste leads the Product Management, Engineering, and Research & Development teams focused on developing new Clinical Products and improving existing offerings. Celeste originally joined Riverside Insights in May 2019 as the Chief People Officer, responsible for the company's talent strategy to bring in the best people to Riverside and help bring out the best in individuals and teams.
Prior to joining Riverside, Celeste served as Director of Strategy and People Operations at Ingenio, functioning as a Chief of Staff to the CEO and Head of the company's HR function. As someone who is passionate about building teams and developing people, Celeste also worked for Cambridge Associates where she co-led the international expansion of her team in Singapore.
Celeste received her MBA from the Kellogg School of Management at Northwestern University and her Bachelor of Arts degree in Economics from the University of Virginia, where she was a four-year member of the Varsity Soccer team.
Celeste is originally from Dallas, Texas but currently resides in the city of Chicago. During her free time, Celeste enjoys traveling, running, and listening to podcasts.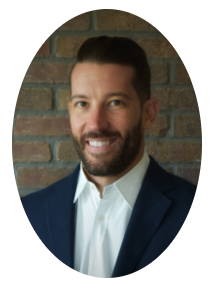 Tyler Morrison
Head of Operations
Tyler joined Riverside Insights in June 2019 and works with our exceptional customer-focused teams to help them make our customers' experience easy, enjoyable, and insightful.
Prior to joining Riverside Insights, Tyler was a Management Consultant at the Boston Consulting Group, where he worked on solving key challenges for clients. Additionally, Tyler had the privilege of serving as a Public Affairs Officer in the U.S. Marines. Tyler received his MBA from the Kellogg School of Management at Northwestern University and his Bachelor of Science degree in Political Science from the United States Naval Academy.
Tyler is originally from Okemos, Michigan but currently resides in Chicago. During his free time, Tyler enjoys CrossFit, skiing, & reading.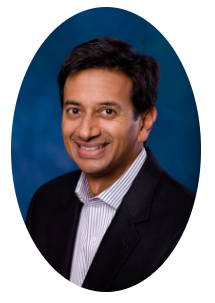 Sunjay Talele
General Manager, Clinical Products
Sunjay Talele leads Riverside Insights' Clinical Products business unit. The unit is focused on delivering high-quality, research-based assessments to our clinical and special education customers and to meet our vision of enriching one billion lives globally by 2030.
Prior to Riverside, Sunjay held leadership positions in Sales, Product Management, Marketing, Professional Services, and Development. Sunjay has a strong passion for working in growth-oriented technology environments, whether that be in startup, medium-sized, or large software companies.
Sunjay resides in Metro Atlanta with his wife, son, and daughter and enjoys spending time with his family, being outside, playing tennis, and eating anything that's spicy.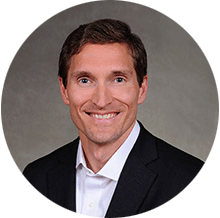 Matt Tebbe
General Manager, Group Products
Matt joined Riverside Insights in January 2021 as the General Manager of Group Products. In this capacity he is responsible for the entirety of the product suite which is administered in a classroom setting including CogAT, Iowa Assessments, IowaFlex, easyCBM and ESGI. Matt brings more than 20 years of sales, operations and technology experience to Riverside and has spent considerable time supporting but the public and private sectors. Prior to Riverside, he served in a variety of executive leadership roles at Equifax in the United States and in Australia and supported the US Air Force and IRS while a consultant at Booz Allen Hamilton.
Matt earned his undergraduate degree in computer science from Georgia Tech and his MBA from Yale. He currently resides in Atlanta with his wife and two sons. When not working, he enjoys competitive bicycling, global travel, the occasional game of pinball and losing to his sons at ping pong. He's excited to be part of a company that plays such a meaningful role in supporting a child's ability to achieve their maximum potential.